Women Leading Kentucky is a non-profit, non-membership organization founded in 1999. We provide networks, mentors, business connections, and educational opportunities for women to elevate their personal and professional lives. We are inclusive and offer professional growth for women to feel empowered and develop their leadership abilities. Over $200,000 has been awarded scholarships to deserving women attending Kentucky college.
We look forward to seeing you at our next event! Welcome to our network!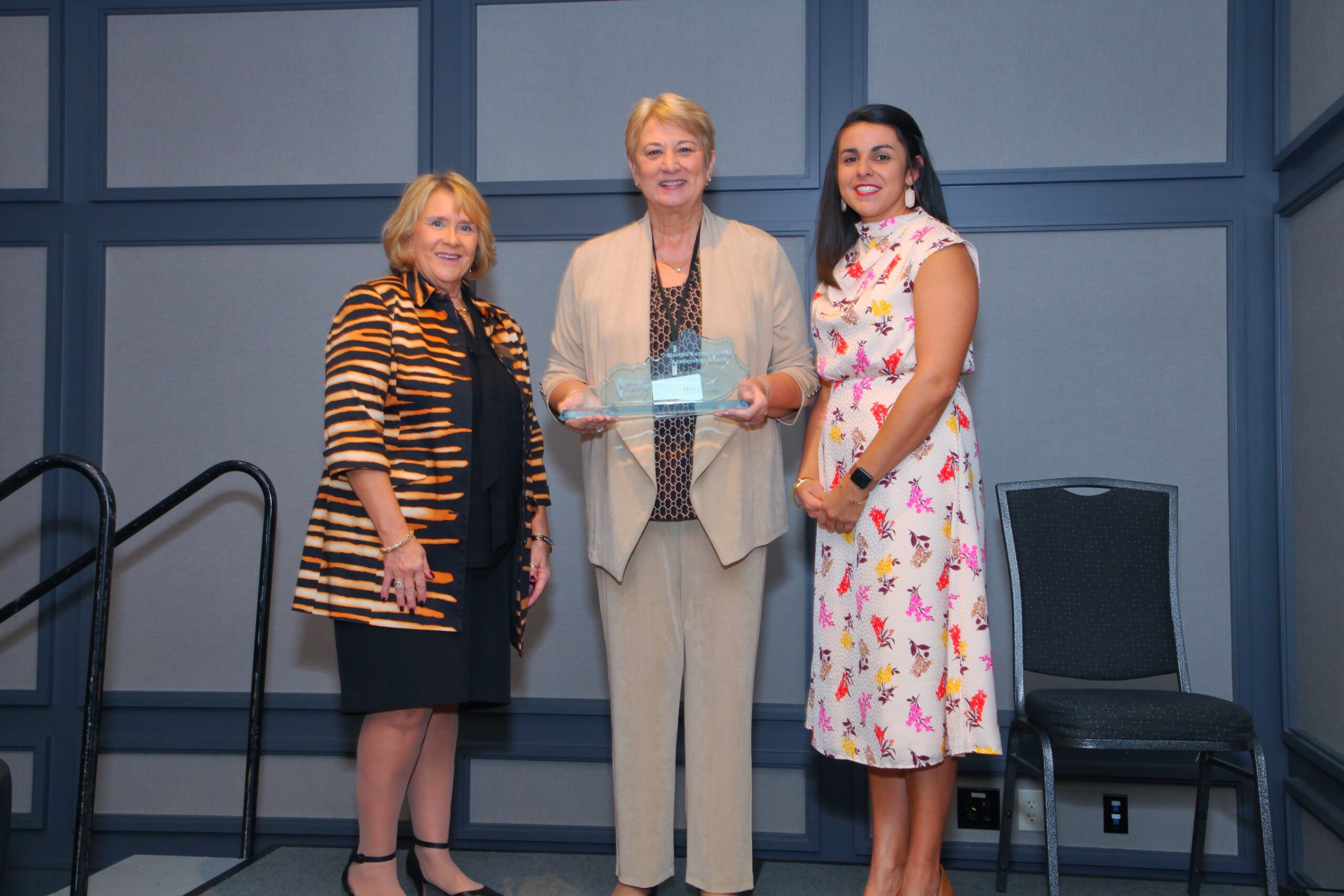 Attend Our Events
We are a non-membership organization so once you attend one of our events, you are part of our inclusive network. From attending a luncheon to networking after work hours, we host a variety of events that best suites your schedule.
Women Leading Kentucky hosts a variety of events throughout the year in different locations. From networking to professional development opportunities, we create events based on the current needs of our attendees and how we can support them best as leaders and business professionals. 
Our events are:
Networking After Hours
Lunch With A Purpose
Annual Business & Leadership Conference
Women In Leadership Awards Luncheon
Leadership Labs
Special Events
Join us to showcase your brand to a network of business professionals and decision makers. This setting will allow you to bring awareness of your business products and services.
EXHIBITORS RECEIVE •  6′ skirted table • lunch or drink ticket (depending on event) • opportunity to give 30-second pitch • opportunity to participate during the program
As a VIP Exhibitor, you will reserve a prime location at the event registered.
Become An Exhibitor
At each event Women Leading Kentucky hosts, we encourage businesses to showcase their brand in a more visible way through exhibiting. Each exhibitor has the opportunity to give their 30-second pitch in front of all in attendance.
Become A Sponsor
Women Leading Kentucky is able to serve business professionals and leaders in the Commonwealth with excellence because of our Sponsors. Sponsoring our events allows your brand and company to build brand equity in front of our network.
These sponsorship opportunities allow you to be recognized in front of all attendees as a brand that supports elevating women. Each sponsor will have logo with link to your website on WLK e-newsletter and website, and with seats to the event.
The directory is your guide to connecting with businesses, individuals and professional services. Consider this your rolodex! Attract new clients and be a part of a great network when you choose to be added to the Business Directory. WLK will promote the Business Directory through the e-newsletter, which reaches a market of over 3,000 professionals in the Commonwealth.
All listings are $60 and remain on our website for one year (you must renew annually to remain on the WLK website).
Business Directory
We have over 60 business professionals listed in our Online Directory. From Accounting to Health Care to Website & SEO, we have over 26 categories listed so you can find a contact based on your current needs.
Let's elevate women together!